Valentine's Day Love, Past and Present
February is commonly known as the month of love. We celebrate the life of Saint Valentine who is the patron of love. I have been married for almost 26 years and Valentine's Day love, past and present means more to me now then ever before.
Valentine's Day Love From The Past
My grandparents were married for over 60 years and I learned true love from them. They said the secret to a happy marriage was always remember love and happiness are why you are together. My grandpa use to buy my grandma the most beautiful jewelry for gifts, that's what she liked.

Valentine's Day Love For Me In The Past
For my first Valentine's day gift from my husband; he asked what I would like, and I of course said flowers and chocolate. I will always remember that first Valentine's Day gift. He knew I loved M&M's, so he got me a big bag of them along with a beautiful red rose. We were so young, but knew we would be together forever.

Valentine's Day Love In The Present
Now we celebrate Valentine's Day differently. We love to eat, so we always pick a restaurant we haven't been to, sometimes we cheat and go to one we really love. I am not big on jewelry like my grandma was, but I do love a great meal.
Celebrating Valentine's Day At Home
About CATHOLIC CENTRAL
You have questions about the Catholic faith and what it means to be Catholic. We have answers. Using a team of witty writers, appealing hosts, and even some learned theologians, we've created shareable, snackable videos that teach the timeless truths and deep history of the Church with humor and heart. Produced in the Family Theater Productions studios on Sunset Boulevard in Hollywood, CATHOLIC CENTRAL entertains, enlightens and inspires.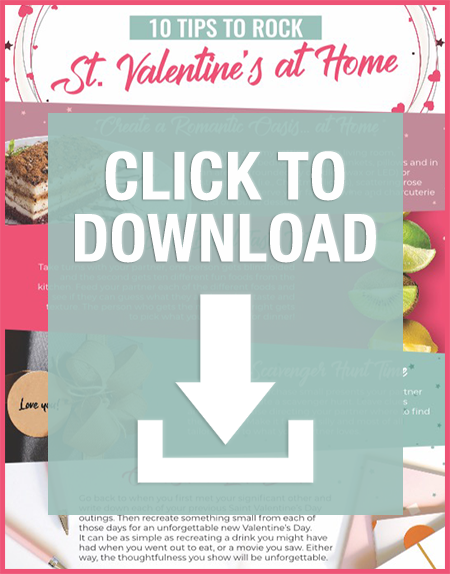 Celebrating Valentine's Day
However you and your loved one celebrate Valentine's Day, I hope you have a wonderful one and remember, it's all about Love and Happiness.